Serves 4
Prep time: 10 minutes
Ingredients
2 frozen ripe bananas
5 Medjool dates
1 very ripe avocado
2 small cans coconut milk (full fat)
1/3 cup cacao
2 scoops True Protein WPC80 Banana & Honey
1 tsp cinnamon
1 tsp organic honey
1 tbsp vanilla bean extract

Method
1. Place avocado, bananas and dates into powerful food mixer and beat until a smooth paste in formed.
2. Add rest of ingredients and pulse until blended. Make sure you use full fat coconut milk as this is what keeps the mousse thick! Non fat coconut milk will fall, it will not work.
3. Place mixture into ramikins or cups and place into the freezer in order for mixture to set. This will take roughly a few hours.
4. Garnish with your choice of toppings for an extra flavour hit! Frozen berries, raw cacao nibs, shredded coconut etc.
Looking for a quicker, easier alternative? Try our Protein Mousse!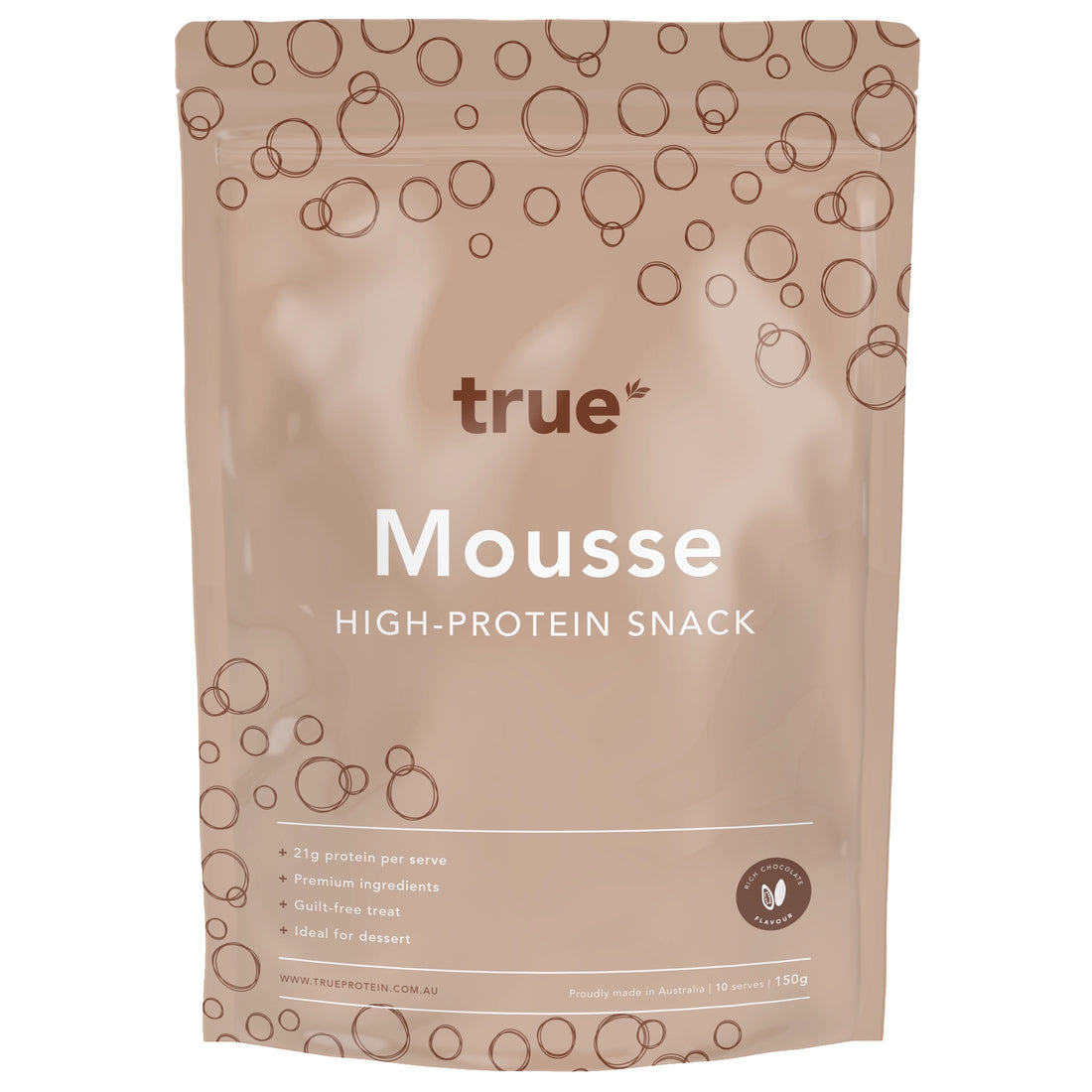 Healthy protein mousse
Regular price

Sale price

$23.00
Quick Buy
Quick Buy