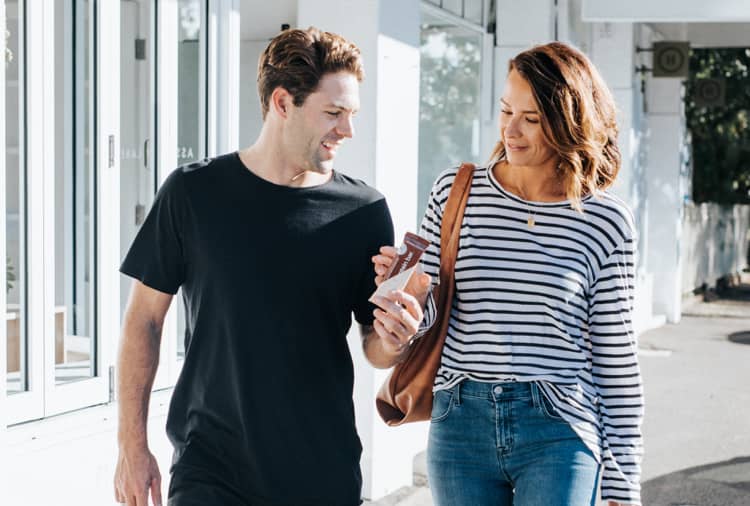 The True Referral Program in 3 Easy Steps
Sign up below so we can give you a unique link for you to share with your friends
Share the unique link to give a $20* discount to your friends on their first True order
You'll receive a $20 gift card via email for each friend who makes a purchase
FAQs
Q: Can I receive multiple $20 gift cards and stack them all together on my next order?
Q: What if my friend has already ordered with True?

Sorry, the discounts will only work for new customers.
Q: How will I receive my $20 credit?

We'll email you your True $20 gift card when your referred friend has made a qualifying purchase of $50+.
Q: Can I tell my friend about True in person?

You can, but in order for you to be credited with their purchase, they'll need to checkout with your unique link.
* Referral voucher only available to new customers. Minimum spend $50. Offer not available to wholesale customers.
*
Terms & Conditions
Referrals are only valid for first-time customers. Friends must spend a minimum of $50 in order to use the referral discount. 24 hours after a successful purchase by the friend referred using the referral discount code, advocate will receive a discount code via email for $20 off.
Any abuse of this offer, as determined by True Protein, may result in the rescission of the referring customer's referral credit and the referred person's promo code as well as both parties' inability to participate in this or future promotions. Referral credit cannot be applied to previous purchases, and is not redeemable for cash. This referral program is subject to modification or termination at any time without notice in our sole discretion.