With just a little forethought and planning, you can have a weekly supply of ready-to-go snacks and meals that are both healthy and meet your macronutrient goals. It also means you don't reach for junk food when you're too busy to get anything ready.
So get ready and get organised...
Weekly Meal Plan #6
Meals
Breakfast – Chipolata sausages, boiled egg and spinach and rocket mix
Morning snack – Cottage cheese and cherry tomatoes
Lunch – Slow cooked chicken curry and brown rice
Afternoon snack – Boiled egg, almonds and a carrot
Additional Supplements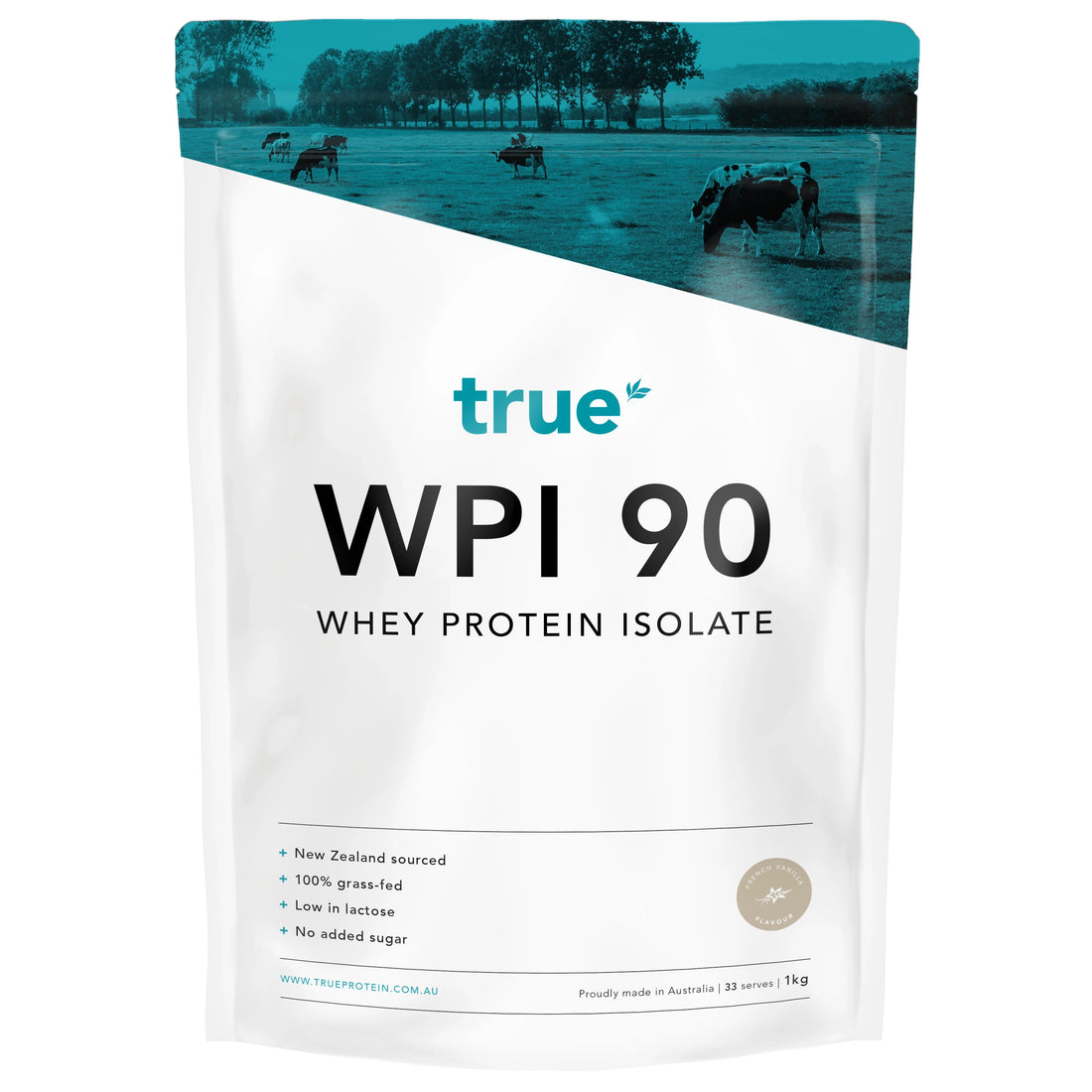 WPI boasts 90% protein content for first-class results
Regular price

From $38.00

Regular price

Sale price

From $38.00
Quick Buy
Quick Buy
Macronutrients
We try to base our meal preps on the following macronutrients: Male, 70kg body weight, heavy exercise (5-7 times a week), with a goal of putting on less than half a kg per week.
Daily target:
2937 calories
220 grams protein
367 grams carbs
65 grams fat
This meal prep achieves (keeping in mind it doesn't include dinner or supplementation):
1942 calories
148 grams protein
114 grams carbs
95 grams fat
You can tailor the amount of macronutrients to suit your body weight and goals. A handy calculator for finding out your daily macronutrient requirements is found here: www.macronutrientcalculator.com
To work out food quantities I use the Easy Diet Diary app.
Weekly Shopping List
**I try to buy organic wherever possible**
10 chipolata sausages
1.5kg chicken thigh
600g cottage cheese
10 eggs
1 loaf wholemeal bread
125g almonds
1 x 400g can diced tomatoes
1 x 400g can coconut milk
3 tablespoons curry powder
2 cups brown rice (dry quantity)
500g baby spinach and rocket mix
8 carrots
1 punnet cherry tomatoes
2 onions
2 cloves garlic
1 inch piece of ginger
Items you should have in your fridge / pantry:
Olive oil
How to prepare & cook
Brown the chicken in a splash of olive oil in a pan. Place in the slow cooker.
Dice the onions and mince the garlic and ginger. Fry in the pan until softened. Add the curry powder and stir until fragrant. Add to the slow cooker.
Cut 3 of the carrots into 2cm long pieces and add to the slow cooker along with the can of tomatoes and coconut milk.
Slow cook for 4 hours.
Cook the rice according to the packet instructions. I use the absorption method.
Fry the sausages in a pan or on the BBQ until cooked through.
Boil the eggs for 14 minutes and allow to cool in a bowl of cold water.
Place the sausages, spinach and rocket mix and 1 egg in each breakfast container.
Divide the cottage cheese and cherry tomatoes between 5 snack containers.
Divide the rice and chicken curry between each lunch container.
Place 25g of almonds per day in each snack container and serve with 1 egg and 1 carrot
Tips & Tricks to make it happen
Post any questions in the comments below and I will include in future tips & tricks
I use @flavorgod spices to enhance the flavour our most meal. I normally add the flavorgod at the time of eating. Highly recommend getting yourself some flavorgod as it can make a huge difference to the taste of your meals.
Be organised! It pays to plan ahead. I put an online click and collect Woolworths order in earlier in the week for collection on Sunday morning
Put aside one or two times to prep each week – I prefer to do it all at once on Sunday afternoon/evenings
Purchase good containers with really good seals, a few different sizes for different meals helps. It's a good idea to buy a few spares in case they go missing! I use Ikea containers, Sistema containers and glass jars (All BPA free)
Try to multi-task while you are prepping – cook your meat while vegies are baking etc. The more you prep the more efficient you will get. A first time prep can take 4-5 hours but I can now usually have it all done in less than 2 hours.
I don't normally freeze the meals and just keep them in the refrigerator. This is a personal choice though and many meals can be frozen. You may just like to freeze Thursday/Friday for example.