Whether you're pushing to increase strength, boost endurance, or improve your OCR technique, True has you covered. Our range of supplements below is have been handpicked with obstacle course training in mind.
OCR & Supplements
There's no better feeling than completing an obstacle course knowing you've given it your best. That means pushing yourself hard on race day and taking your training to the next level in the lead up. To help your body cope with such a demanding training regime, you need to consume a well-rounded wholefood diet, filled with protein, carbs and healthy fats. In addition to a well-rounded diet, supplementation is key to ensuring you maintain peak performance throughout your training and on race day.
Obstacle course racing is one of the most challenging forms of racing available. The unique combination of strength, speed and endurance ensures that athletes need to be proficient in a number of physically demanding attributes. Whilst training these attributes, your body is constantly under stress and subsequently needs the assistance of nutrition and supplementation to stay functioning efficiently.
When, what, and how to supplement are common questions that will all
be addressed throughout this page. For tips and OCR supplementation
advice, see below
Recommended Products for OCR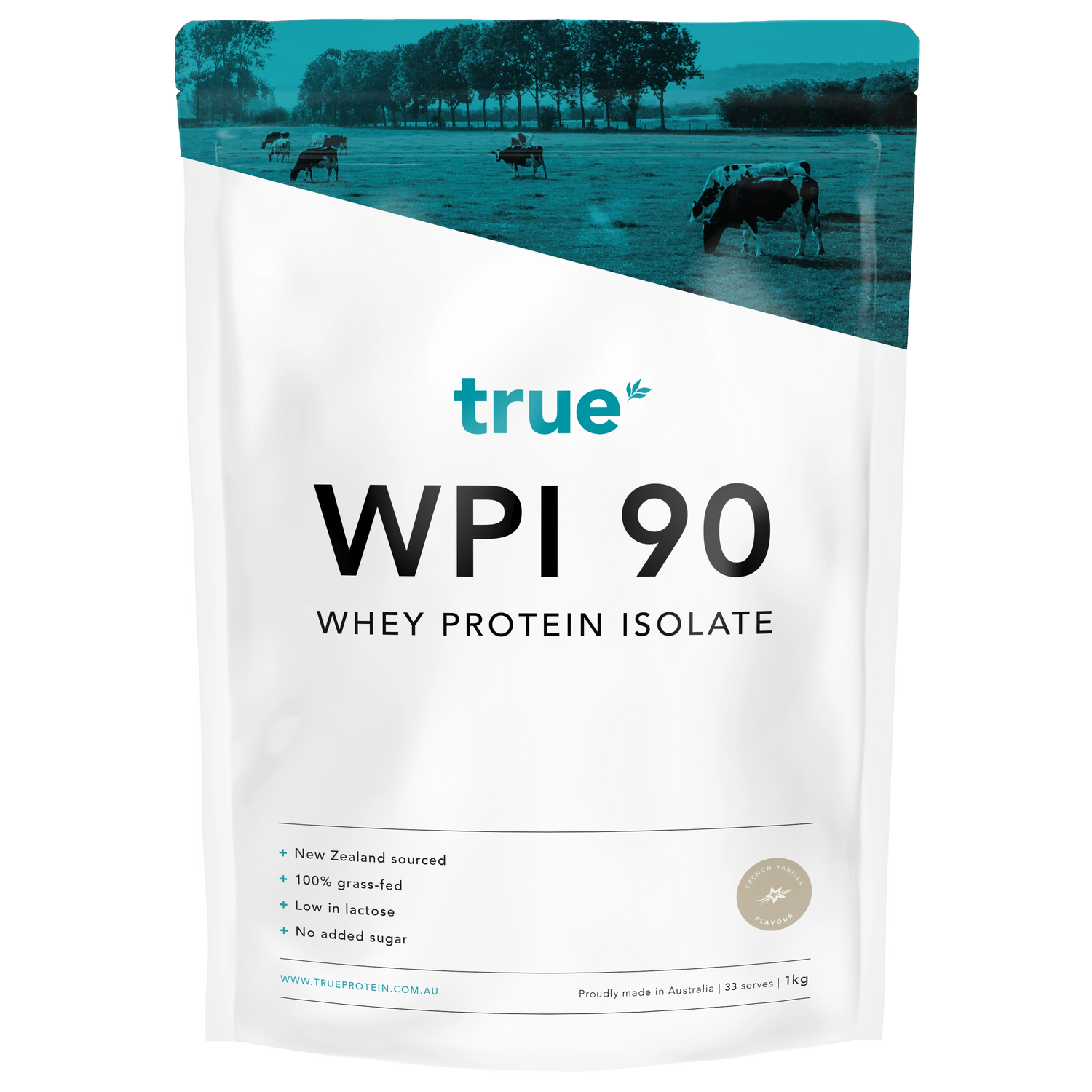 WPI90
WPI boasts 90% protein content for first-class results
from $38
True WPI is low in carbs and fats making it the cleanest protein you can consume. Having a WPI shake post-workout will kick-start the recovery process, assist muscle growth, and help reduce muscle soreness. If you're new to supplements, WPI should be your starting point. For other protein options, click here.
Ideal for shredding or weight loss
Enhances muscular recovery
Only trace fat, lactose and carbohydrates
Suggested Use
Add 1 Large TP Scoop (30g) to 150ml-200ml of liquid of your choice. Shake and consume. Consume 1-3 servings daily or as required.
Buy Now
POST
All-in-one Post Workout Blend
$88
True Post has been developed based on leading industry research to provide a potent 9 ingredient sports nutrition blend for elite athletes. It's perfect for any athlete pushing for the top who trains numerous times a week in and outside of the gym. The blend provides a complete source of protein, carbs and amino's post workout meaning you won't need to stack any other supplements in. Used by professional sporting teams such as Oracle Team USA and Team BDA, True Post is well and truly an
elite supplement.
Innovative 9 ingredient formula
Complete source of protein, carbs and amino's
Solid 80g Serve Size
Suggested Use
Add 2 Large heaped TP scoops (80g) to 300ml-400ml of water. Consume within 30 minutes after your workout. 
Buy Now
CREATINE MONO
For explosive energy and power, builds lean muscle
$40
As one of the most widely researched and proven supplements around, Creatine is broadly renowned for its muscle building, recovery supporting, and performance assisting qualities. Creatine is strongly linked with improvements in the availability of ATP which is responsible for our ability to generate explosive motions. That means Creatine supplementation can help you get that extra edge in training or when competing. Sourced from Germany, True Protein's Creatine Monohydrate is sourced from a global leader in Creatine production.
99.99% purity guaranteed
Most effective and researched supplement currently available
Supports rep capacity and intensity
Suggested Use
Add 1 small TP scoop (5g) to liquid of your choice. Stir and consume daily.
Buy Now
Whilst supplementation can be done at any time, supplementation is most effective during three key windows – before, after and post training/racing. See below for a list of the best supplements in each window and how to use them.
Before training
In the lead up to training or a big event, you should eat something to give your body fuel. This meal should be had around 2 hours prior to exercise (or more depending on the size of the meal). In the hour prior to training or an event, TRUE PRE is the perfect supplement. TRUE PRE will help prepare the body by both alerting the nervous system and providing fuel for your muscles.
During Training
Intra training supplementation is important to keep your body fuelled, especially during long distance events such as obstacle racing. Whilst racing, True FUEL is the perfect supplement. Fuel is the ultimate energy-enhancing formulation designed to assist in fuelling your body and working muscles during strenuous exercise. True Fuel can be incorporated as part of a supplement regime to assist elite and recreational athletes, as well as exercise enthusiasts participating in high-intensity training, endurance training and continuous strenuous sport and exercise.
After Training
Post-workout supplementation is one of the most common and important periods of supplementation. In the 15-30 minutes immediately following
exercise, your body will be craving protein to kick start the recovery process. As it's often not viable to consume a high protein meal such a short time after a workout, protein shakes (such as our WPI90 and WPC80) are a convenient option.